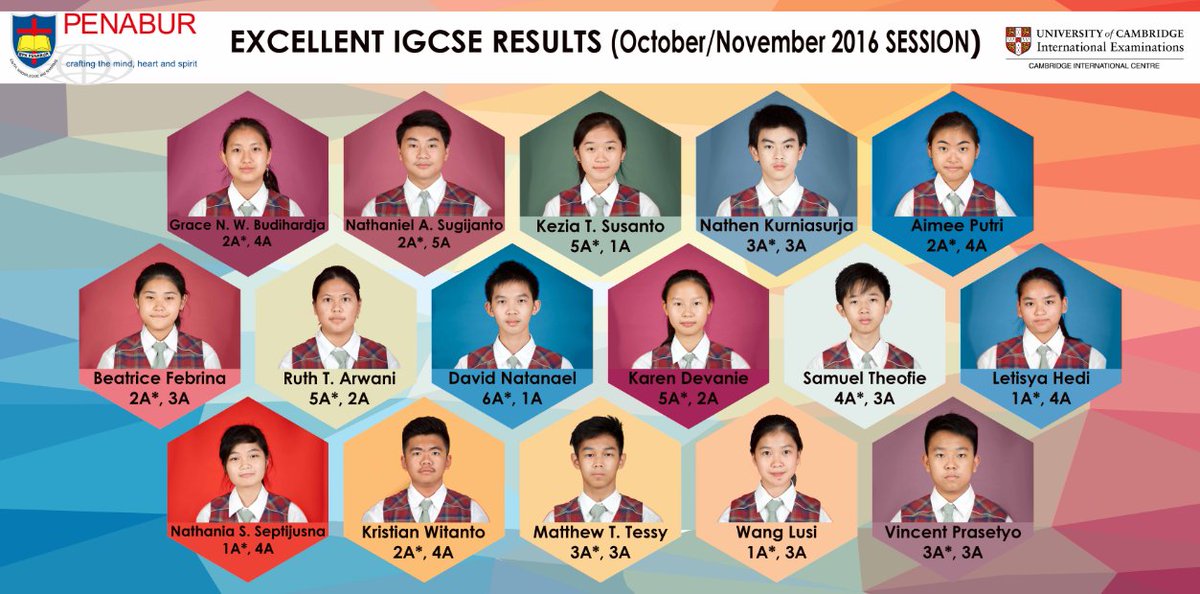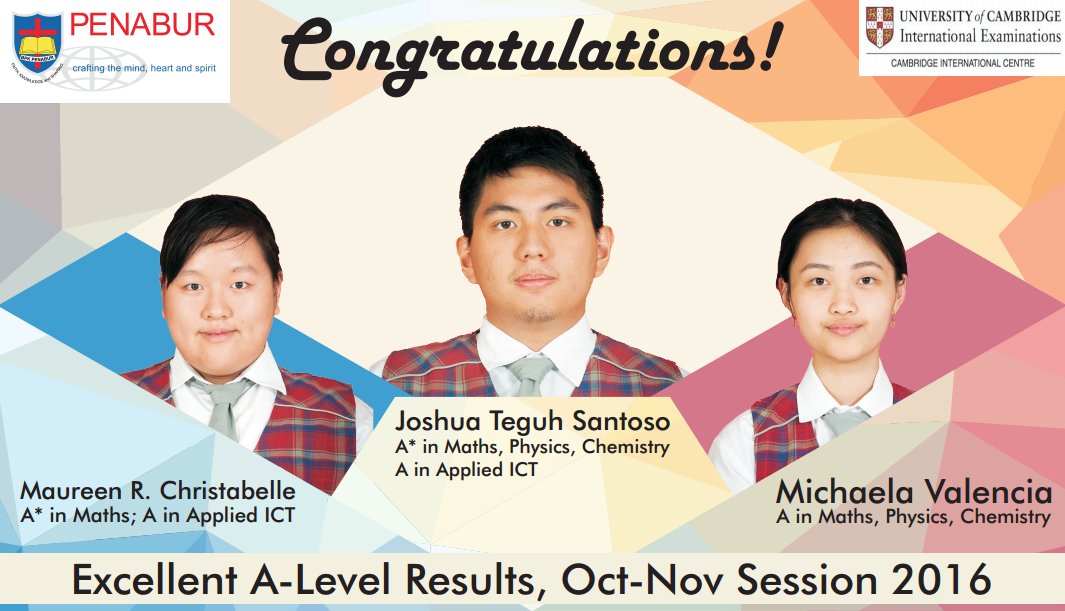 Click the schedule table to enlarge the view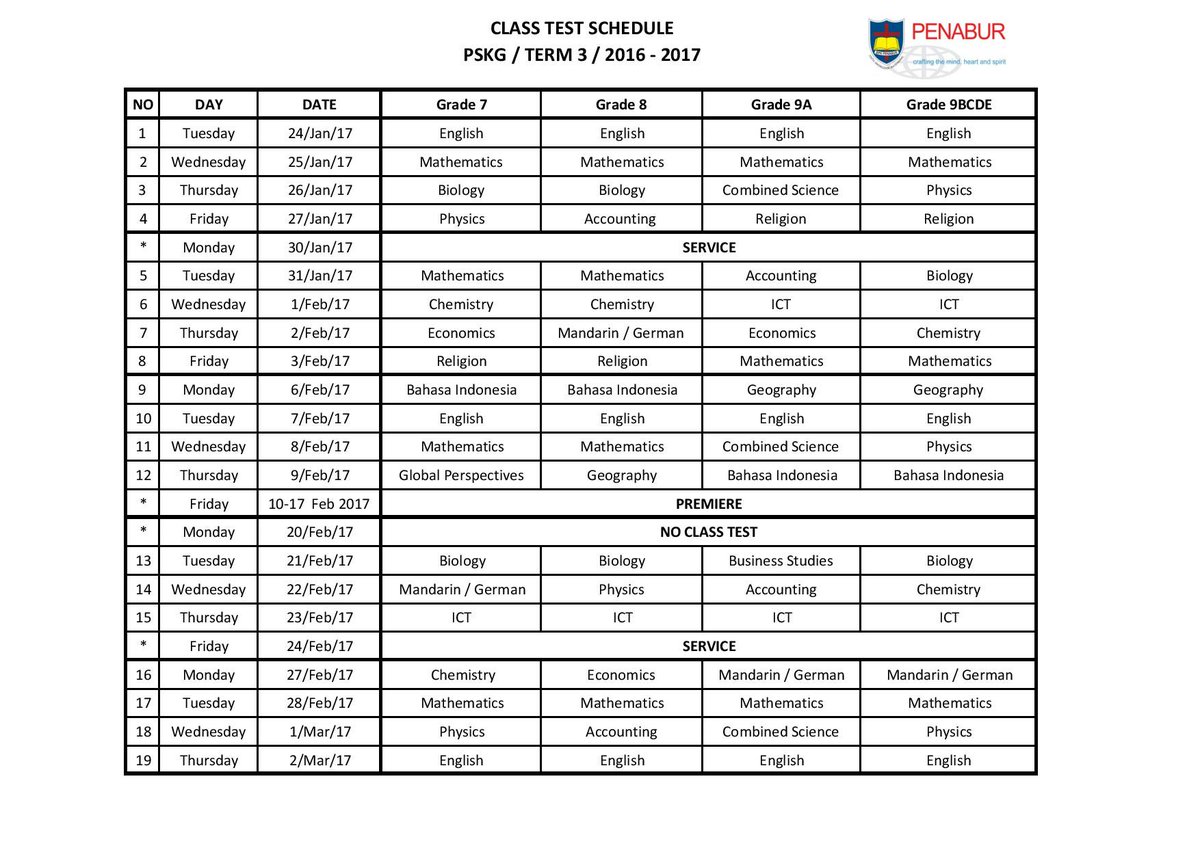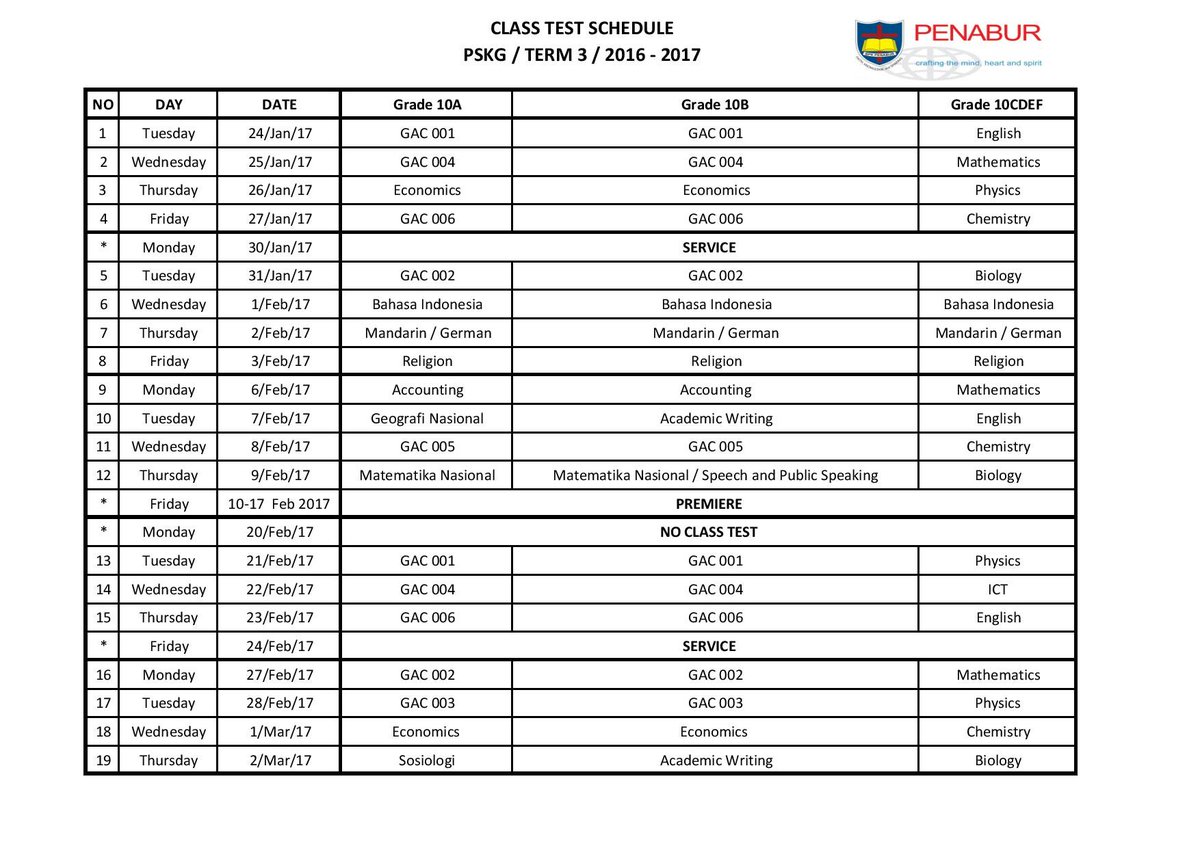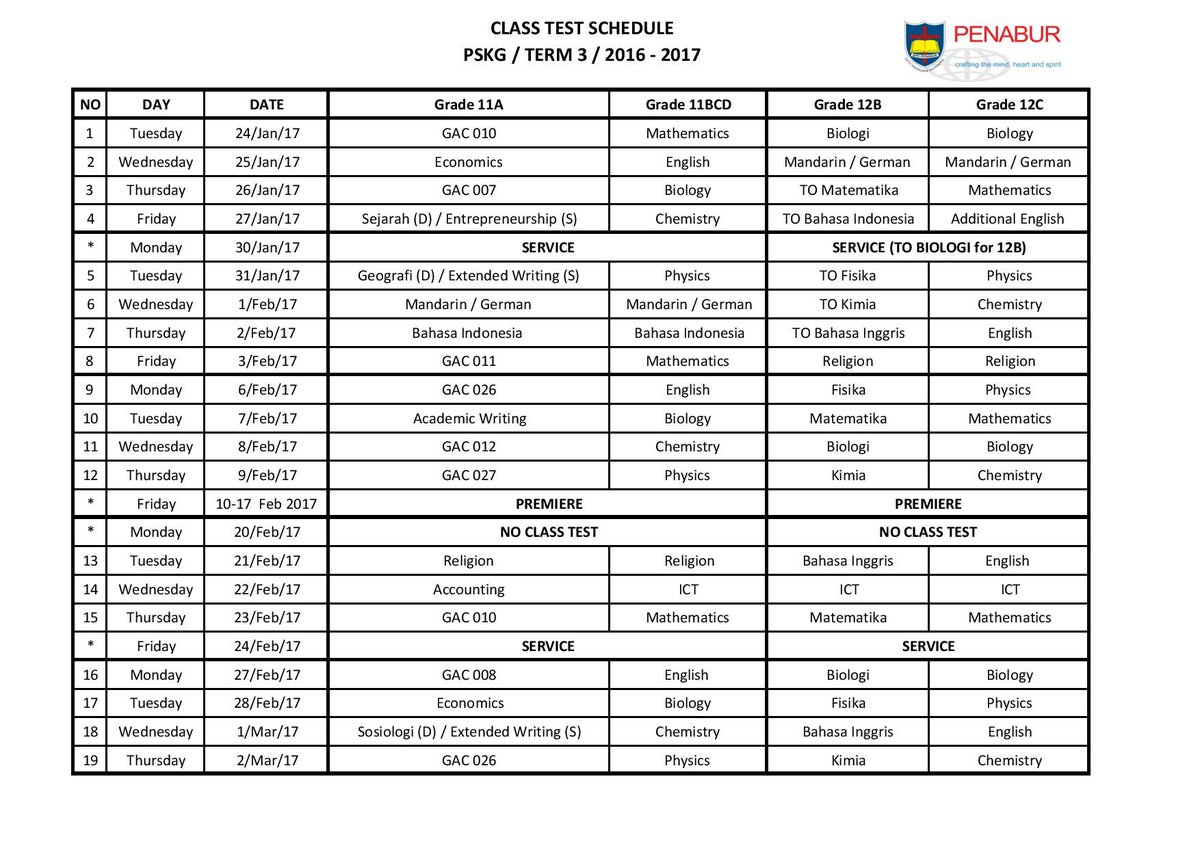 Dear Parents of PENABUR Secondary Kelapa Gading Upper Secondary Students, The school would like to inform you that the registration of CIE exams for the May and June session is now open. The school is currently in the process of administering the exams.
To register, please go to http://www.penabur-intl.org. The online registration will start on 17 - 24 January 2017. The detail information about the price list and the available subjects can be found there. After completing the online registration, please transfer in Rupiah to our BCA account as follows:
Name of account : SMAK PENABUR Kelapa Gading
Account No : 288 320 6363
For your information, one week before students do the online registration, they will need a recommendation first from their respective subject teachers (from 11 - 17 January). If the respective teacher doesn't recommend the student to take certain subject, we also recommend the student not to take the subject in this session.
When you do the transfer, please fill in the transfer note (berita transfer) that contains the name of the student that registers. Ms. Elviliana will be in charge of the financial administration, and she is expecting to receive the printed version of the email from the online registration, and the receipt of transferred payment on Wednesday, January 25 , 2017. The school is sorry to inform you that if you submit the above documents after the deadline, the late fee will be implemented.
Finally, the school thanks you much for your attention. Let's hope for the best in this May - June 2017 CIE Exam session.