THE PHILOSOPHY BOOK
To the complete novice learning about philosophy can be daunting. The Philosophy Book changes all that. With the use of powerful and easy to follow images, succinct quotations, and explanations that are easily understandable, this book cuts through any misunderstandings to demystify the subject.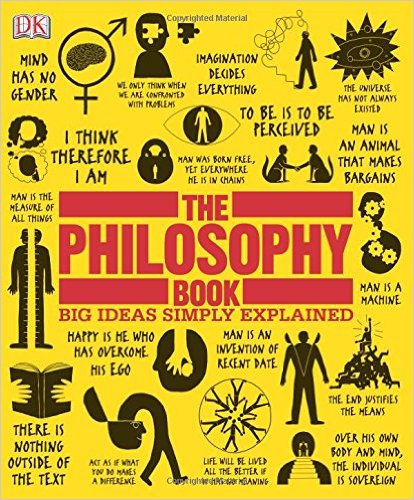 #LibraryCollection
As Indonesian citizen, Batik, our national fabric, should have been our pride. However, due to globalisation, western cultures somehow have conquered many minds, letting our love for own national heritage deteriorate. The highest impact is seen on teenagers: many refuse to wear batik on prominent or even casual occasions, and some only possess a single batik to be worn on Friday as the school had enforced such regulation. In addition to that, some people have a firm opinion that batik should not be modified as you wish.
The 2 problems mentioned above have raised the awareness of Democratic Development, Human Rights, and Political Education Section of Student Organization this year to hold an event with a hope to change the opinion of students and teachers towards the so-called "old-fashioned" batik.
On the 7th of October, a Batik OOTD competition was held. Students were allowed to break free from school's uniform rules which are believed to equalise students' distinctive personalities that might be displayed from their creativity of dressing up. The event also helped students and teachers to be inspired by an array of batik patterns and its coordination that they do not know before.
Winners mentioned on Monday, 10th of October are Edgar, Catherine, Giogio, Sasya. Thank you so much for the opportunity from the school and students' participation. Hope to see more next year!
By. Michaela Valencia
From left to right, Michaela (committee); Catherine; Sasya; Giorgio
THE PSYCHOLOGY BOOK
All the big ideas, simply explained - an innovative and accessible guide to the study of human nature The Psychology Book clearly explains more than 100 groundbreaking ideas in this fascinating field of science.