The schedule of uniform fitting for new student grade 7 and grade 10 Academic Year 2018-2019:
Date : 5 – 9 March 2018 (Monday – Friday)
Time : 1 p.m – 3 p.m.
Venue : U 402
The procedure for ordering uniform is as follow:
1

Do the fitting according to the schedule above.

2

Order online:

Go to the school website

Click the Uniform Order Form and follow all the steps.

The order form (invoice) will be sent automatically to your email address

3.

Complete the payment:

BCA Account No. 288-320-6363
SMAK PENABUR Kelapa Gading

Remark: please state the Invoice Number when you do the payment

example: U-Gr7-001

4.

Print and submit 2 sheets of invoice and the payment receipt to the committee, latest by Friday, 9 March 2018 at 3 p.m.
Note:
All students are encouraged to do the fitting before ordering as any changes regarding the size will not be accepted once the payment receipt is submitted to the committee.
You can find the link for ordering at the bottom of this page.
Please do not hesitate to contact us through email This email address is being protected from spambots. You need JavaScript enabled to view it. should you require any further information or assistance.
Thank you for your attention and cooperation.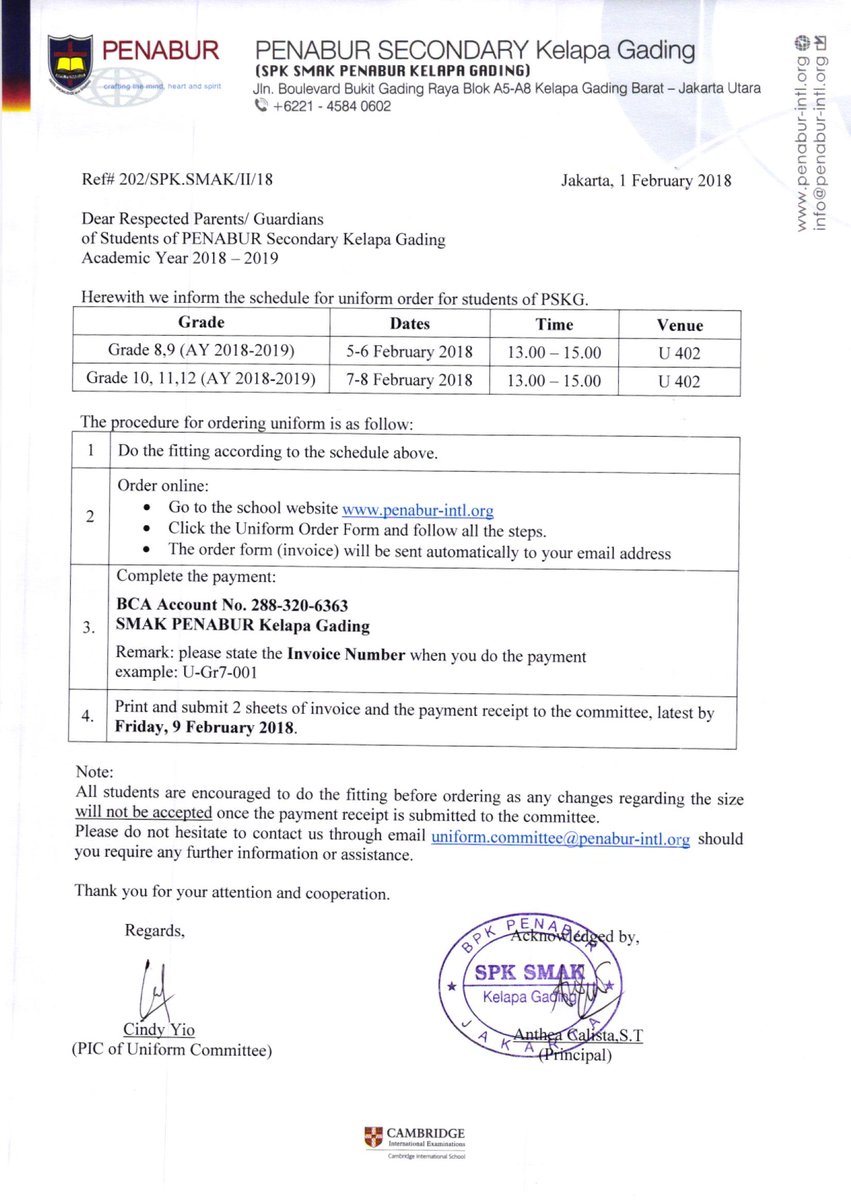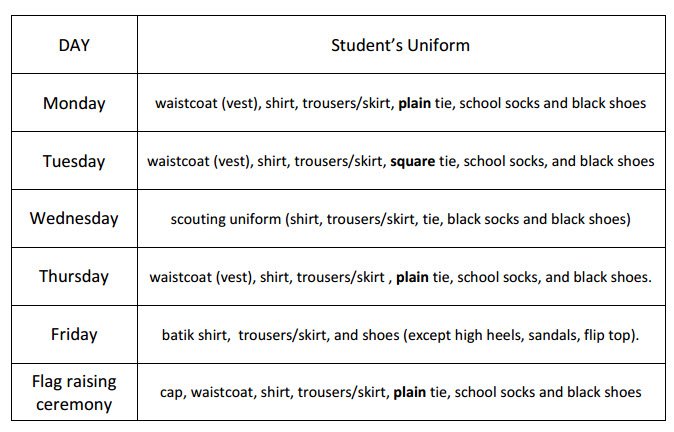 UNIFORM ORDER FORM LINK HERE: https://goo.gl/e6UCXb