Congratulations to Hagata Raguel Jehoshua who won the 3rd place in the Nationale Deutscholympiade 2018!
The final round of the National German Olympiad was held on 28th - 31st January 2018 at The German Cultural Centre in cooperation with The German Embassy and the Indonesian German Teachers Association. 67 students participated in the final round, representing an impressive 27 provinces from Indonesia. The participants were tested in all aspects of their German language skills.
Reaching the final stage was not easy. Hagata toiled after school and even during holidays to master his German Language skills with the help and guidance of his PSKG German teachers: Herr Welly Kristianto, Frau Rika Naftalia and Frau Rachel Nuevaladewi. Hagata also had to successfully progress through the preliminary rounds including the selection for DKI Jakarta which he advanced from with two other students from the province in November 2017.
As a result of his achievement, Hagata won the opportunity to spend the summer at a youth course in Germany.
Well done Hagata!
Source; https://www.goethe.de/ins/id/en/ver.cfm?fuseaction=events.detail&event_id=21150519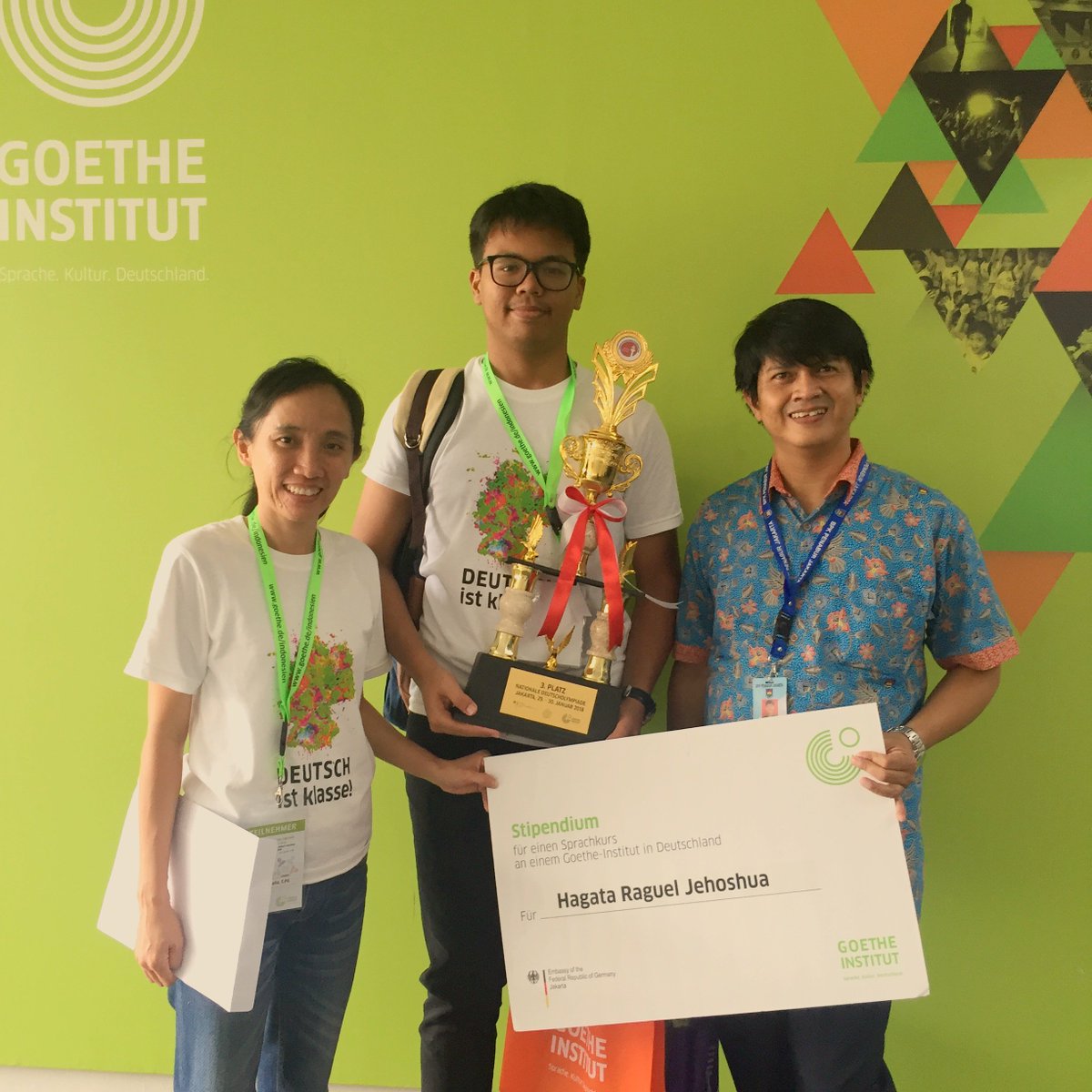 Congratulations to Hagata Raguel Jehoshua who won the 3rd place in the Nationale Deutscholympiade 2018! pic.twitter.com/aFxoA6RIAV

— PENABUR Secondary KG (@pis_kg) February 6, 2018