It's finally here! The big event that we've all been anticipating. The premiere week is here!
But what is the Premier exactly? The Premiere is Penabur Secondary Kelapa Gading's annual cup in which schools compete with each other in sports, arts and language. The Premiere kicked off with the opening event, where there were student modern dance performances, and it will finish on Saturday night with the closing event where trophies will be handed out to the winners, famous singers will perform songs we can all sing along to, and a DJ to close the night.
This year's competitions consist of 3 sections; sports in which there are basketball, badminton and futsal; arts consisting of mural, culinary, and vocal; language in which there is speech, storytelling, debate and spelling bee (for younger students).
Of course, behind every great event is a group of very hardworking and determined committee members. Numbering approximately 172, there are about 14 different sections. Each doing very different jobs, but altogether they form one organisation.
This year 59 schools participated in our big event. Groups of different people from different schools came to our school every day to either participate or to support their school in the competitions. The winners of each competition will receive prize money and tickets to the closing event on Saturday night which will feature Tulus, DJ Viez, Sheryl Sheinafia and MCs Ilham and Julio from the Prambor's Radio Sunset Trip.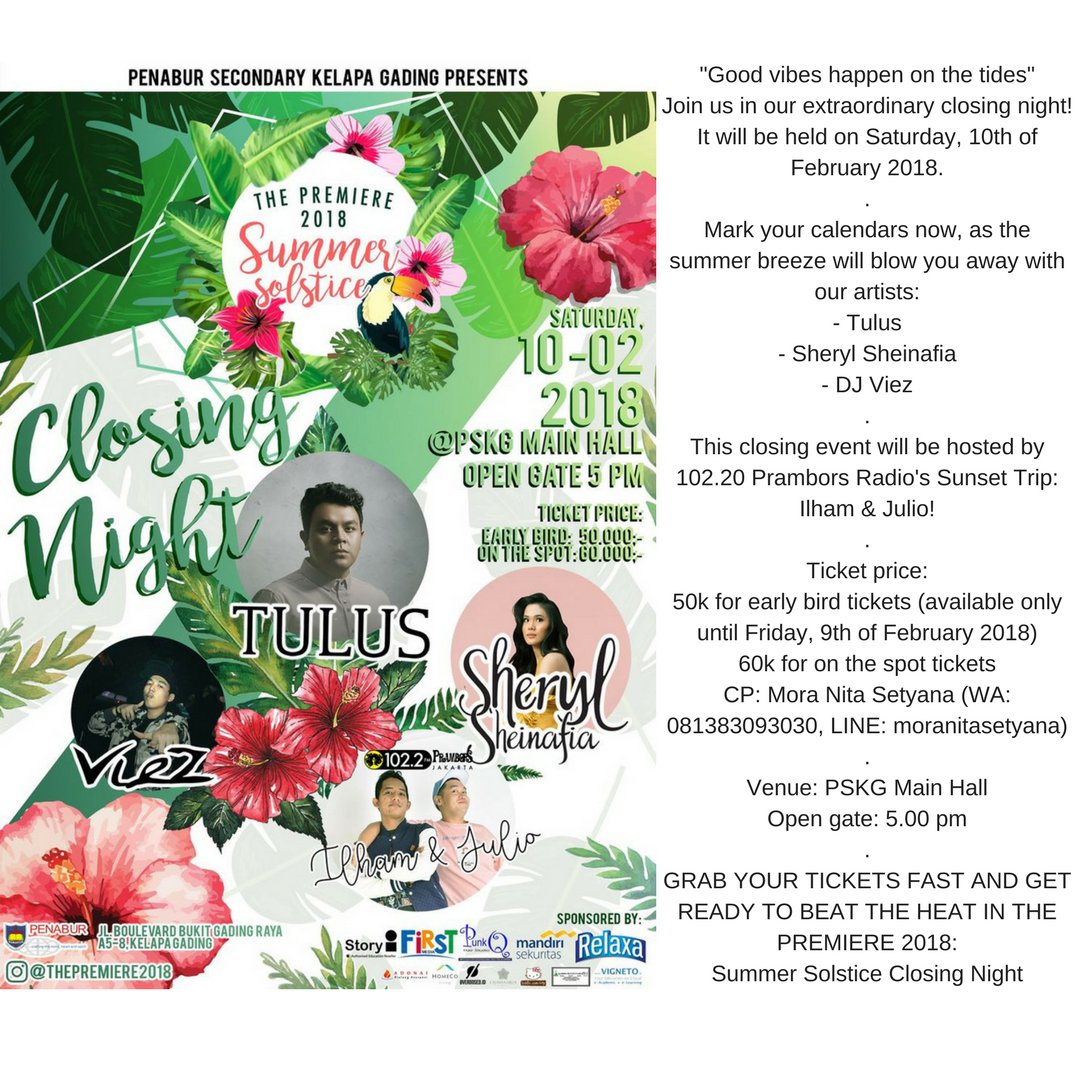 February 9, 2018