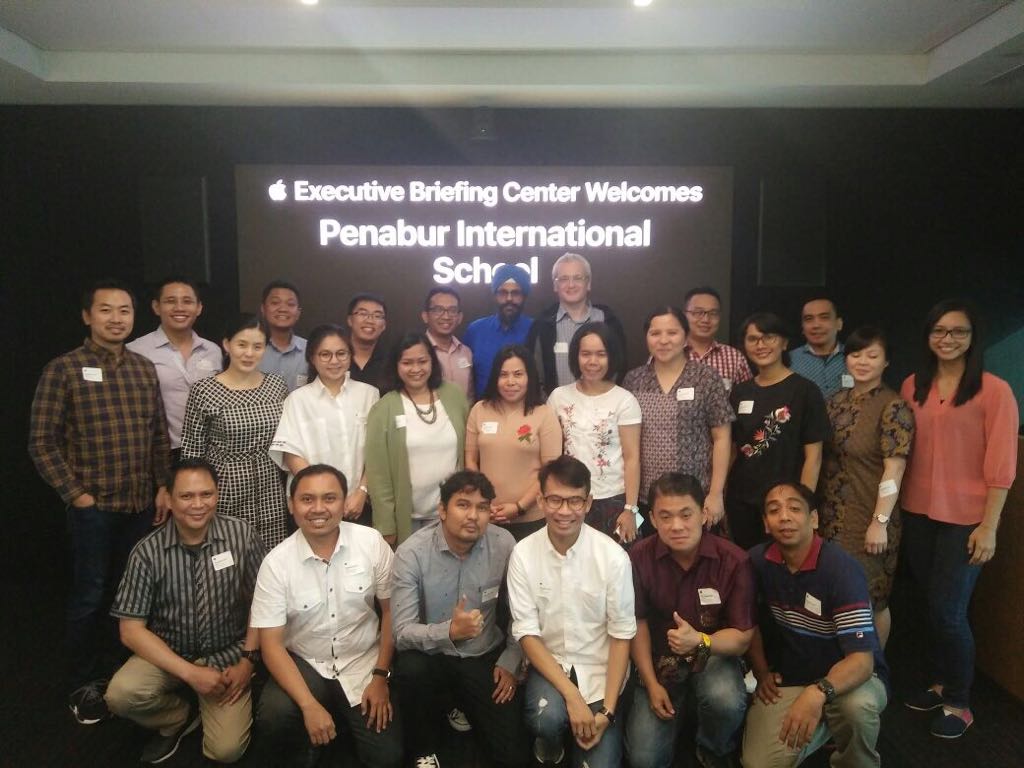 Technology has the ability to enhance relationships between teachers and students. When teachers effectively integrate technology into subject areas, teachers grow into roles of adviser, content expert, and coach. Technology facilitates students' learning experience; it helps make teaching and learning more engaging and memorable. Thus, the integration of technology in the classroom is inevitable.
A group of 22 teachers from two campuses (Tanjung Duren and Kelapa Gading) had the opportunity to visit three Apple Distinguished Schools in Singapore last February 8-9, 2018. The schools were Nanyang Girls' High School, Canberra Primary School, and School of Science and Technology. The said schools have been using iPads for six (6) years. During the two-day visit, we had the chance to observe classes, mingle with the students and the teachers, and familiarise ourselves with the specifications and advantages of a powerful and versatile gadget that will change the face of education in our school from the next school year – the iPad.
We visited Nanyang Girls' High School on our first day and were warmly received. We were given a brief history on the school and how they have embraced the use of iPad facilities in both teaching and learning. The manner in which the students used the iPads to perform research or take notes showed us how proficient and comfortable they were with it. In the afternoon we ventured to the Apple Headquarter and were provided with more information on iPad devices and were afforded answers to our concerns about the use of these in our own institution.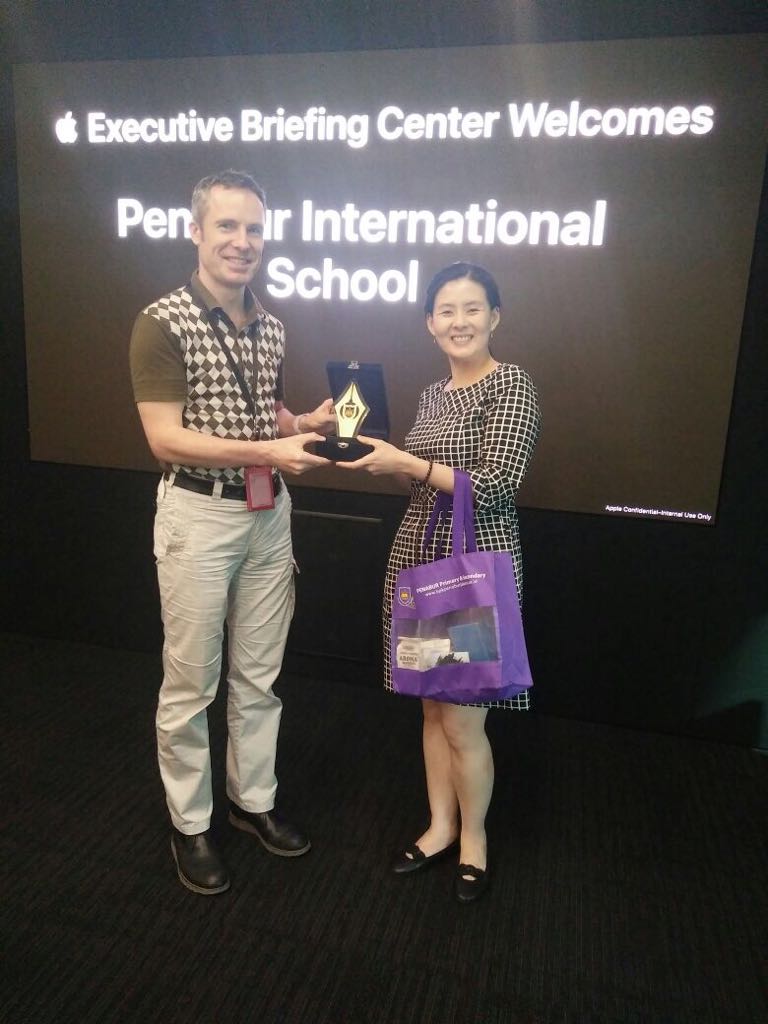 First on the agenda on Day 2 was a visit to a government primary school, Canberra Primary School, where we witnessed students embracing technology from a young age. Indeed, technology puts a world of knowledge at their fingertips. In the afternoon we stepped it up a notch and visited the government-run school, the School of Science and Technology. Here we were astounded to see students developing their own apps. In fact, the school has been using the apps that their students have developed such as apps to take attendance and participation as well as share interactive presentations or information regarding the school. It is obvious that these students have a great love for technology.
In order to provide a smooth transition into our school, the use of iPads will be phased in over the next six years. The incoming Grade 7 will be required to start using them. By the time these students reach Grade 12, then the whole school will be utilising this technology. The school believes that the use of iPad in the classroom enables endless learning possibilities. iPad in the classroom brings education to life.
We live in a technological age, where students and teachers should be using modern technology in both teaching and learning. Becoming proficient in the use of technology at a younger age will prepare students for future careers. In order to adequately prepare this generation for their future, the use of technology is vital. Moreover, we will find students more engaged with their schoolwork when using iPads. It will be like carrying a portable computer with them everywhere, allowing them to use so many useful apps in their learning. These apps enhanced learning in reading, writing, research, media production, video instruction and so on.
We, the teachers are excited with the prospect of this technology which will give us even more tools to educate your children. Onward we go into the future! We sincerely look forward to having you on board with us in the direction we are heading.
By. ANA MARIE C. CARBAQUEL